Until I was nominated, initially by the glamorous Ting from The Ting Thing and then by the gorgeous Renata from Speaking Beauty UK and the super-stylish Mandy from
One Slic
e of Lemon
,
I hadn't really heard of the Liebster Award, however after a little bit of investigation I found out all about it.
A rough translation of the German "Lieb" is love - and I like to think of the Liebster Award
as spreading the (blogging) love. The Leibster Award was "invented" to help promote new blogs and h
ere are the "rules":
o You must answer the 11 questions given to you by the person who nominated you.
o You must list 11 random / fun facts about yourself.
o You must pick 11 nominees with under 200 followers to answer your questions.
o You cannot nominate the person who nominated you.
o You must let the people you nominate know they have been nominated.
1. If you could bring back any discontinued or limited edition product, what would it be?
Jo Malone Lotus Blossom & Water Lily perfume (limited edition).
2. What is your screen saver?
I don't have a screen saver as they irritate me!
3. What was the first beauty product that you had? And do you still have it?
An old bright red
Avon
nail polish that had been my mum's - I don't have this any more but I do have my Grandma's Elizabeth Arden Lipstick from the 1950s.
4. Which do you prefer to spend your time and money on - skin care or make-up?
Tough call - I'd have to split it 50/50 as there's no point spending loads of money on make-up if your skin's rubbish.
5. You get to choose one free item from space NK, what do you choose and why?
The Clarisonic skin brush - it's a tool I've always wanted but never been able to justify the expense of.
6. If you could design one skincare / make-up product, what would it be?
An easy to apply, lightweight foundation which really does make your skin look flawless. I've yet to find one.
7. What is your ambition / wish for this year?
My ambition isn't for this year, but early next year and it's to complete the renovation of my house and then sell it.
8. Thing you are saving up for at the moment?
I'm not technically saving up for one, but as soon as I have a spare £7,500, I'm buying myself a Nissan Figaro.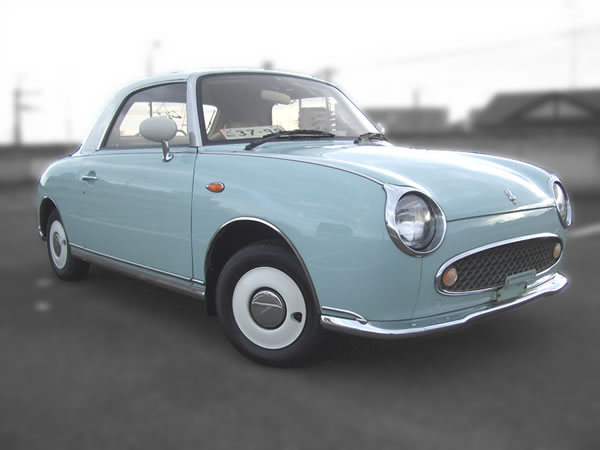 9. What is your karaoke song?
Torn - Natalie Imbruglia, although see below.
10. What is the secret talent that you wish you had?
11. What is your most repurchased beauty product?

1. What is your favourite TV programme?
Comedy:

Friends / Big Bang Theory
Drama:
Sex & The City / Brothers & Sisters
2. If you could only have one luxury item what would it be and why?
My K
indle - because then I'd never be bored!
3. What was your favourite childhood TV programme?
4. What is your happiest memory?
Sitting on the balcony of the Cheesecake Factory above Macy's in Union Square, San F
rancisco
having brunch with my husband.
5. Liked by many or loved by a few?
6. Who was your first celebrity crush?
Jason Donovan - still would!
7. If you had to change one thing about you, what would it be?
My height - I only 5'1" and I find it soooooo frustrating that I can't reach
anything
!!
8. What is your biggest aspiration?
To be running my own successful business which allows me to be financially
independent
.
9. What's your dream holiday?
Beach holiday: The Maldives
Adventure Holiday: US West Coast road trip
10. What is your proudest achievement?
Starting my own company when I was 24.
11. What is your favourite Starbucks drink?
Caramel Macchiato (but at Christmas it's the Toffee Nut Latte!)
1. Where do you see yourself in 10 years?
Running my own successful business and taking lots of fabulous holidays!
2. What were you doing 10 years ago?
Running my own (not entirely successful) beauty business and taking lots of fabulous holidays (I honestly didn't plan for the answers to number 1 & 2 to be so similar - interesting though....)
3. What's your favourite kind of blog post to write?
Probably food posts as the photos always look good (and I like eating!).
4. What's your favourite meal?
My mum's fish pie - fish, eggs, cheese sauce and mashed potato - what's not to love??
5. What was the best thing you did last week?
I went out for lunch with my mum and Grandmas for my Grandma's 91st birthday.
6. What was your favourite memory of 2013?
It was the final few days of 2013 which I spent with my husband and friends in a remote cottage on the north Norfolk coast.
7. What are you looking forward to this year?
At the moment my holiday to Italy in September but after that my little sister is having a baby in December and I can't wait to meet my little
niece
or nephew.
8. What is the most important item in your wardrobe?
Got to be jeans - bootleg in winter, currently wearing rolled up boyfriends with sandals for the summer and straight-leg dark denim for nights out.
9. What's your favourite item of jewellery?
My diamond solitaire engagement ring.
10. If you could have any animal as a pet, what would it be?
A kitten!!!!!!
11. What's your favourite TV show?
Answered above
11 fun & random facts about me:
1. I love beauty samples and even have special storage for them!
2. I once had a conversation about toast with Rita from Coronation Street in a lift.
3. I have a habit of wearing inappropriate shoes and then losing them when they fly off when I trip over (yes, this has happened on more than one occasion...).
4. I've seen Celine Dion in concert. More than once. And actually more than twice. But not as many times as I've been to see Ronan Keating.
5. The next "big" holiday that I'd like to go on is a road trip down the east coast of America.
6. When I was 3 I cut my fringe with my mum's dress-making scissors - the day before the official playschool photograph.
Yeah - that's my little brother laughing at me...
7. I failed my Cycling Proficiency test.
8. The first record that someone bought me was Shakin' Stevens' Greatest Hits and the first record I ever bought myself was Kylie's "Hand On Your Heart".
9. Aged 8 I had my own business making hair scrunchies and selling them in the local post office.
10. I'm terrified of wasps and ghosts.
11. When I was little my ambition was to be President of the Unites States of American (I'm not American).
And now it's my turn to spread the love. I nominate:
2. What message do you want to convey to the world through your blog?
3. What is your favourite Jo Malone Fragrance?
4. Who are your idols and why?
My Idols
5. What's your favourite thing about blogging?
6. Where is your favourite place on the world?
7. Which "Friends" character are you most like?
Are you a Chandler, Rachel, Ross, Monica, Joey or Pheobe? Or a Gunther? Or a Julie?
8. Who was your childhood style icon?
9. Would you rather go back in time and give your younger self advice, or travel forward in time and get advice from your older self?
10. What is your all time favourite beauty product?
11. What would your ideal day look like?
I hope you've enjoyed reading about me - I'm certainly looking forward to reading the posts of the bloggers I've nominated. Why don't you check them out as well?